On average, observers and youth rated programs at or above the benchmark in 9 out of 10 areas of practice that build ACT Skills.
66% – 91% of programs hit the benchmark of quality practice, depending on which skills the practices are meant to build.
Room for improvement was identified in:
Achieve and Thrive practices: critical thinking, perseverance, self-regulation)

Opportunities for Youth Leadership & Choice
Over time, the growing BSLC has maintained strong positive trends in above-benchmark performance.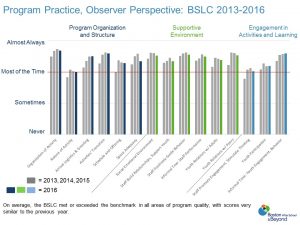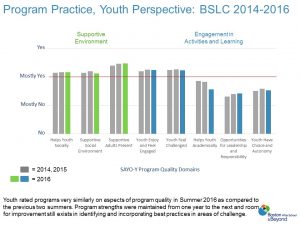 //php endif; // if( have_rows('question_answer') ): ?> // endif; ?>